Global presence in all our current and potential markets is an essential element of our business strategy. That is why we have agents all over the world.
North-America
Tineke Meijers
Business Development
Because of TIM's accurate simulation of luminal gastrointestinal conditions of humans (or animals), it has a high predictivity on the fate of drugs or food products travelling though the GI tract. The TIM systems are therefore used as effective, replicable and accurate systems, offering an alternative to animal trials. Our agent in North America can help you with find out wich of our In-vitro models is the best for your research.
Contact her here.
Japan
Kazuhiro Ariga
Business Development
Our agent who is located in Japan can answer all of your questions about our TIM systems in a time – and cost effective way. Our first model was TIM-1, which simulates the upper gastrointestinal tract in four different compartments. The second one was our TIM-2 system and the latest addition the tiny-TIMsg. Our agent can help you find the best one for all your research & developments of food products, drugs or chemicals.
Contact him here.
Europe
Cyrus
For our agent in Europe, progressing science and innovation is important as well as contributing to a sustainable future. Working together creates innovative and better solutions to transition towards reduction of animal testing, a faster time-to-market and a healthier world. He can tell you all about our TIM systems, studies and supplies. It is time to reshape the field of testing methods and technologies with our In-vitro models.
Take a look here
Read more about what TIM can do for you!
Why TIM?
Our TIM systems provide you the right kind of development to build on a better future.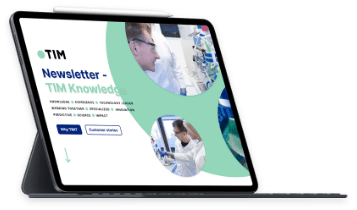 Learn more!
Subscribe to

TIM knowledge