We are The TIM Company
Our culture &

Values
Working together means growing together. That is what makes us a company that delivers. Our employees contribute to our process. TIM and The TIM Company employees are one. We have the best knowledge, support, ideas and motivated people in our team. We are a technology leader, innovative and real team players in the field of science.
Come join us!
Our
vacancies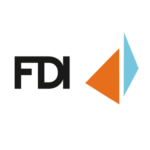 Part of First Dutch Innovations
Who are we?
The TIM Company is a First Dutch Innovations company (part of First Dutch). Entrepreneurship, innovation and technology is in our DNA. Our people are self-motivated and driven professionals. We celebrate our successes together and are passionate to help make the world a healthier place.
All the companies focus on the core themes healthcare, energy transition and climate change. These include VSL, ProQuares, Batavia Biosciences and more.